Did 2020 put a damper on your fitness goals? The COVID-19 pandemic completely changed our lifestyle, including the way we exercise. Last year, many of us went from barely spending time at home to staying at home all day. Gyms closed, and people had to adapt to a "new normal." Many of us had to find different ways to stay healthy, like turning the living room into a gym.
When it comes to fitness trends, there is always something new to try, and so much information is available. To make things easier for you, we've compiled some of the best fitness trends from this year.
At-home fitness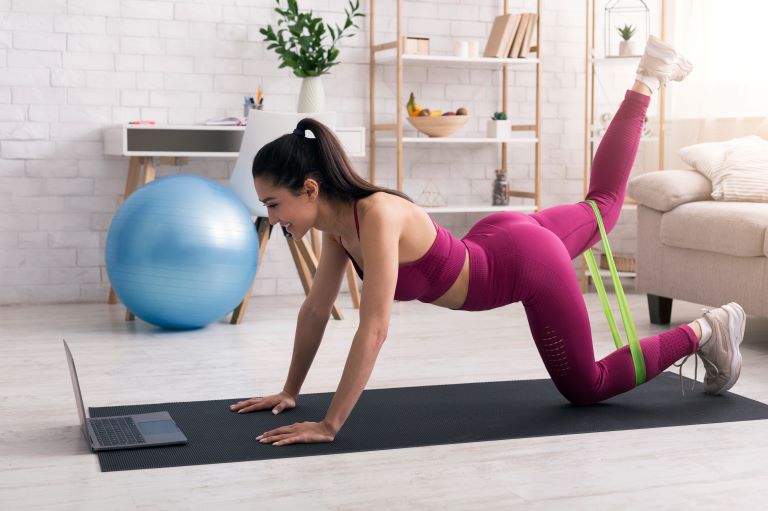 Don't have a gym membership? Don't worry, working out at home is the fastest-growing fitness trend right now. It's convenient, low cost, and you can do it at your own pace. You can get the same results you would get from a normal gym if you put in the same effort and determination. To start, you only need motivation, your body, and a mat.
Here are four tips to make the most out of your at-home workouts:
Create a workout space and set a specific time aside for exercising.
Use your furniture as your exercise equipment.
Find a workout pal to keep you accountable.
Use Youtube videos to complement and shake up your fitness routines.
If you're new to exercising at home, we recommend the POPSUGAR Fitness channel or Les Mills channel on Youtube.
Exercise Devices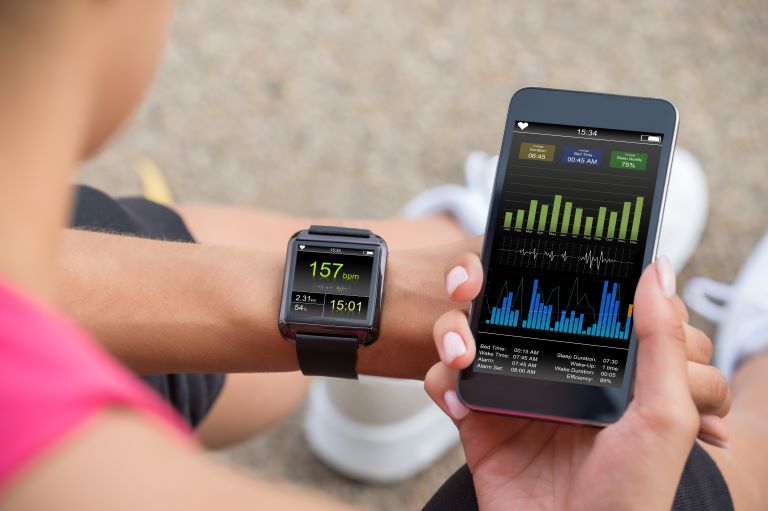 Keep yourself motivated by tracking your progress. The future of fitness and one popular trend from this year is wearable technologies like smartwatches or activity trackers. Fitness technology is progressing faster than ever and tracking your progress and improving your performance and overall health is easier than ever.
Fitness and activity trackers have different features, and can track physical activity, heart rate, calories burned, body temperature, sleep patterns, oxygen levels, female health data, and much more. Keep in mind that you don't have to break the bank to find a tracker that fits your lifestyle.
Mobile Exercise Apps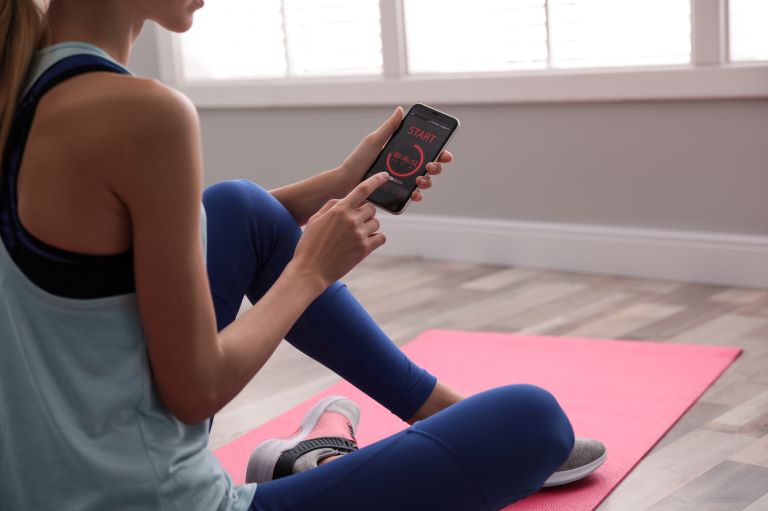 There's no need to mention that almost everyone has a smartphone. We have, right in our hands, the possibility to exercise with top trainers around the world thanks to mobile exercise apps and virtual training. The great thing about these apps is that they offer the feeling of in-person classes without having to go to the gym, which saves you time and money. Plus, these apps are super convenient, since you can follow these exercise routines anywhere, anytime. There's no excuse for skipping your daily exercise session, now.
Another advantage of these apps is that you can easily connect them to your fitness devices and enjoy a variety of exercises, regardless of your fitness level. Plus, you can continue to track your progress. One of our favorite fitness apps is the Nike Training Club. For you runners, try the Nike Run Club.
Green exercise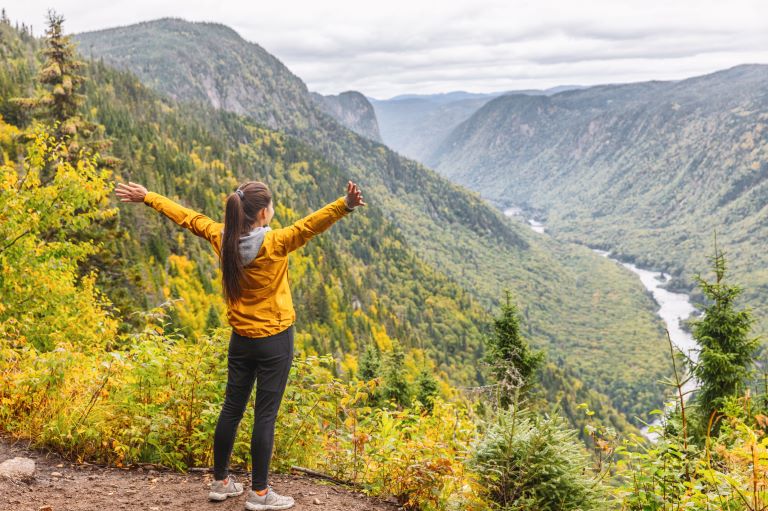 "Green exercise" simply means taking your workouts outside. After the lockdowns during 2020, exercising outside sounds better than ever. The sun, the fresh air, and nature are a great combination for a perfect workout. In fact, in a RunRepeat survey, over 70% of participants said that outdoor activities and home fitness are the best ways for them to stay fit.1 Being in contact with nature is an excellent way to boost your immune system, increase your energy levels, and improve your mood and overall health.
Without a doubt, the pandemic created more interest in outdoor activities such as walking, cycling, hiking, running, and any other form of outdoor workouts, exercises, or training. All these activities and outdoor workouts are making a comeback as one of the biggest fitness trends of 2021. And honestly, it feels good to enjoy a little bit of sweat and sunshine.
What is your new favorite fitness trend?
Did you find this blog article helpful? Don't forget to share it with others!
External links provided in 4Life blog posts are provided strictly as a courtesy to blog readers who may find the linked pages interesting. 4Life is not endorsing these websites or vouching for the accuracy of any information found on these external sites. 1. https://runrepeat.com/fitness-trends